Border Disturbances
In 2018 we started organizing with artists living and working across the borderlands, from El Paso to Albuquerque to Tucson to Chicago to Los Angeles.

We formed a fluid confluence of street, visual, and performance artists creating art in response to the historical moment: family separations, Central American migration, Deferred Action for Childhood Arrivals, travel ban, gender and sexual violence, and transgender bodies in detention, and further injustices.

We documented border disturbances from each artist to continually make and remake our collective archive. We ask: How can art provoke change through direct disturbance and provocation? How can art change a geopolitical space?


OUR MANIFESTO:

We are a collective of artists who vehemently oppose the border and its practices, particularly the border and immigration policies we are seeing in this current historical moment. We understand the history of immigration in the U.S. as a history of white supremacy. Since its inception, border surveillance, migrant detention, and immigration law has always been tied to fear of "racial taint." And it is the very political, economic, and environmental policies of the U.S. that destabilize countries of the Global South, creating the conditions underwhich migrants are forced to flee violence, poverty, and environmental disaster. The current administration makes blatant its white supremacist and anti-immigrant views, attempting to paint immigrants as criminals, "illegal aliens," and animals.

Colectivo Fronteristas responds to the ways in which immigration and border policies are affecting people migrating through and along the US-Mexico border now. We are artists who practice and live in the border region. We are calling attention to the violent and xenophobic practices on the border and make art that is political, disruptive, and critical of these ideologies. Our objective is to disrupt the deportation, detention, and surveillance machine and to abolish ICE and CBP. No ban. No wall. No cages. Especially on stolen land.

Anna Flores, "Those Same Bodies" | Videographer and Producer: Jairo Carreon CEO of Querias Norte

Bernadine Hernández, "Mitos"

Zeke Peña, "The River That Became A Border"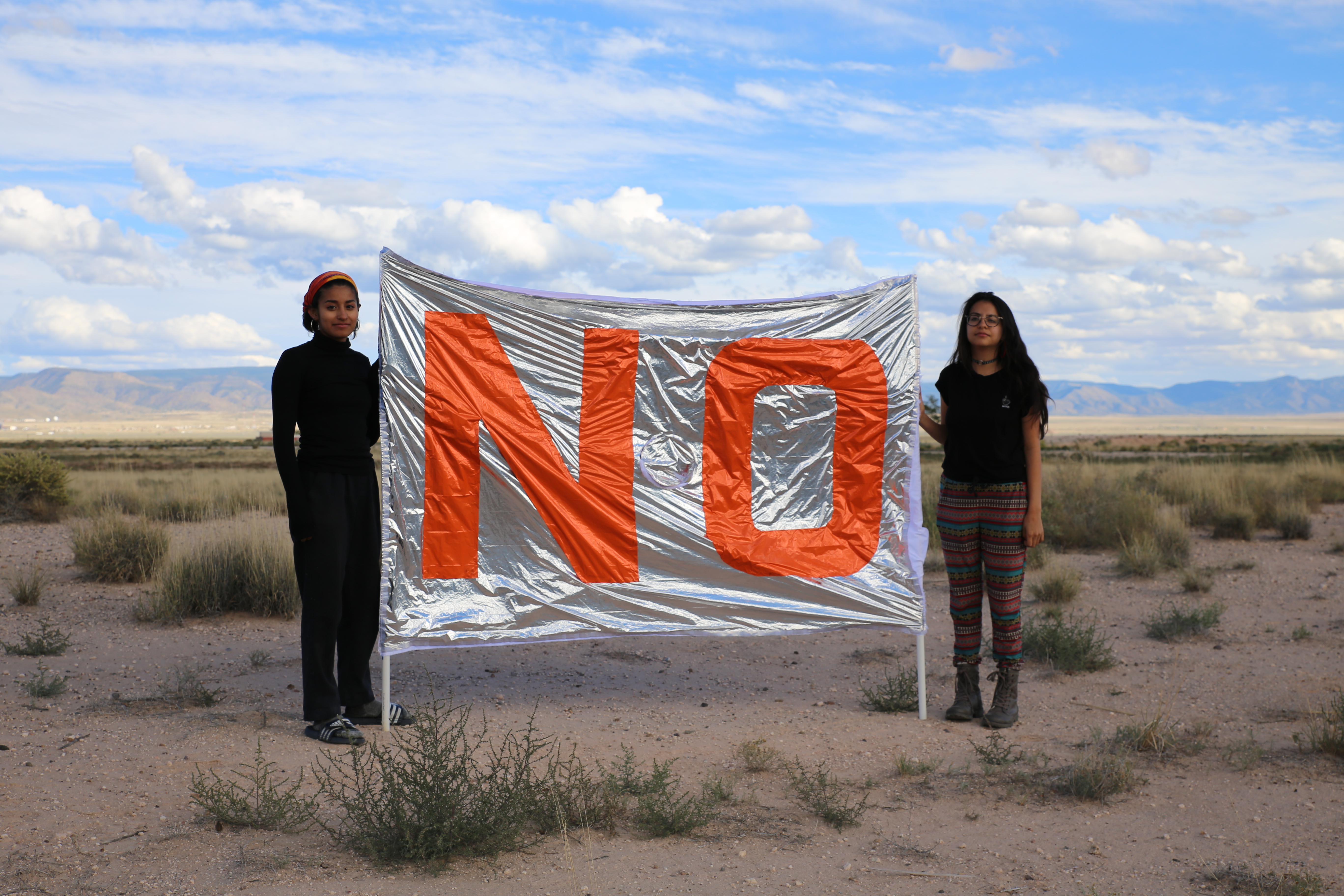 Szu-Han Ho, "NO"